East Hampton Urgent Care
For prompt treatment of non-life-threatening illness or injury.
470 Montauk Hwy. East Hampton, NY 11937
(631) 329-5900
Care for Children and Adults
EAST HAMPTON URGENT CARE  IS OPERATED BY
MEETING HOUSE LANE MEDICAL PRACTICE, AN AFFILIATE OF SOUTHAMPTON HOSPITAL
AS OF MEMORIAL DAY WEEKEND HOURS OF OPERATION ARE 
9AM -5PM SEVEN DAYS A WEEK
Please be advised that although our hours are until 5 pm, depending on the wait time, after 4 pm your reason for your visit may be triaged and you may not be seen if you present with a non-emergent issue.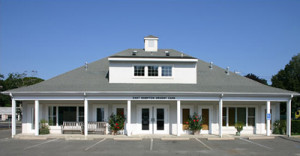 Please click "Additional Services" for a drop down menu of special services we are able to provide.
Got a question about TICKS ?
http://www.tickencounter.org/
You can download our Patient Registration Form and complete it
prior to your visit !
Click here:   
updated form to be provided
Parents may designate a Caretaker to give consent for treatment of their children by completing the "Parent Designation Form"
Click here:   
updated form to be provided 
"East Hampton Urgent Care is a provider of Urgent Care for episodic injuries and illness.
Care provided needs to be followed up with care by the patient's Primary Physician or other Specialists.
We do not provide routine or preventive care, or comprehensive primary care.
Routine and preventive health care is very important and we encourage all patients t
o establish care with a physician who can provide these services."